Craft Clinic
■Urushi Lacquerware and Pottery Clinic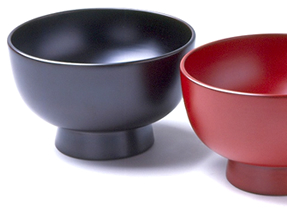 Please consult with us regarding the repair and preservation of your lacquerware and pottery.
If you wish to repair your item, please bring it with you.
Consultations and estimates are free of charge, but actual repairs will incur a fee.
Repair available for the following items
Lacquerware, pottery
Date and time *Reservations required (TEL: 03-5785-1301)
Second Tuesday of each month, 1 PM–4 PM
Location
Japan Traditional Crafts Aoyama Square
How to apply
1

Application (TEL: 03-5785-1301)

2

Visit Aoyama Square (please bring your item for repair)

3

Repairs

4

Completed notification via postcard

5

Retrieve your repaired item and pay
Urushi Lacquerware
Using lacquerware for over 50 years can cause its lustre to diminish, or cause chips, fade in the lacquer, discoloration or peeling. Repairs through re-application of lacquer or the suri-urushi process (applying lacquer over the damaged portion in multiple layers) will restore your piece to an even more durable state, so you can continue to enjoy it.
Example of discoloration (item created approx. 70 years ago)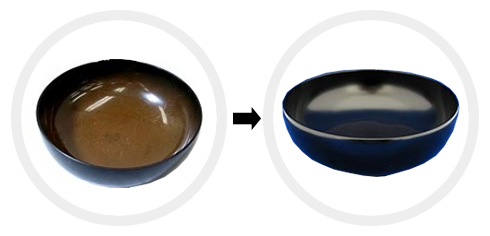 Example of peeling (item created approx. 60 years ago)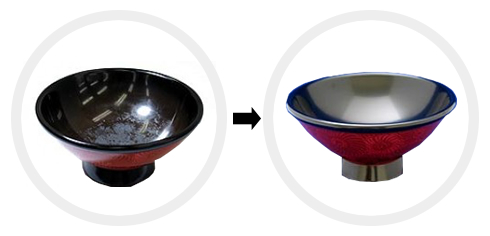 Pottery
If one of your precious pieces of pottery breaks or cracks, please do not attempt to repair it with super glue or adhesive. It should be repaired through kintsugi, the art of repairing broken pottery with lacquer (gold, silver and platinum are also used).
Even if your piece has broken fragments that are lost, any breaks or cracks under 5mm in diameter can be repaired with kintsugi.
<Example of breakage (no fragments lost)>

<Example of breakage (fragments lost)>

■Kimono Clinic
Do you have a kimono gathering dust in your dresser at home?
At Aoyama Square, we provide free estimates and consultation for the maintenance, re-tailoring and cleaning of your precious kimono. *Actual maintenance and re-tailoring comes with a fee.
Repair available for the following items
Kimonos
Date and time (reservations not needed)
Every Saturday 11 AM–7 PM
Location
Japan Traditional Crafts Aoyama Square
How to apply
1

Application (please inform during your free consultation)

2

Visit Aoyama Square (please bring the kimono you plan to have repaired with you)

3

Repairs

4

Completed notification via postcard

5

Retrieve your repaired item and pay