Hasami Ware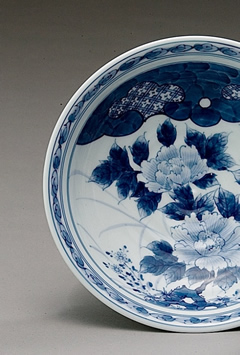 At the end of the 16th century, the feudal lord of the Omura clan accompanied Toyotomi Hideyoshi on one of his campaigns to the Korean Peninsular. On his return he brought back some Korean potters with him and they began making pottery in Hasami.
By the beginning of the 17th century porcelain was being made and besides such things as cups and plates, various kinds of containers such as sake flasks were also being produced. Of all that was being made, the heavily over-glazed teacups met with particular favor among those on the boats around the piers of Osaka.

The degree of detail, the cobalt blue motifs, and the beautiful translucent quality of the porcelain are what makes Hasami Yaki so special. It is also very reasonably priced and designs have been adapted over the years, so that now a great variety of items are offered, some of which are traditional while others are modern in character.
Feature
The characteristics of Hasami Yaki ware are its elaborate taste of clear white porcelain skin and cobalt gosu painting. They have been creating a variety of both modern and traditional tablewares to fit into the change of the time. Their price is reasonable.
How to make
Pottery stone in Amakusa region is used for its raw material. They are biscuit-fired at around 900℃ after shaped through wheel throwing, hand-twisting, casting and other methods. The biscuit is baked at around 1,300℃ after painted with a material that develops color in high temperature and glossed. If the product is to be painted more complex, the paint is drawn over the gloss by a material that would melt in lower temperature, and then baked again at 700 to 800 ℃ to fix the painting.