ECHIZEN Tansu (Chests)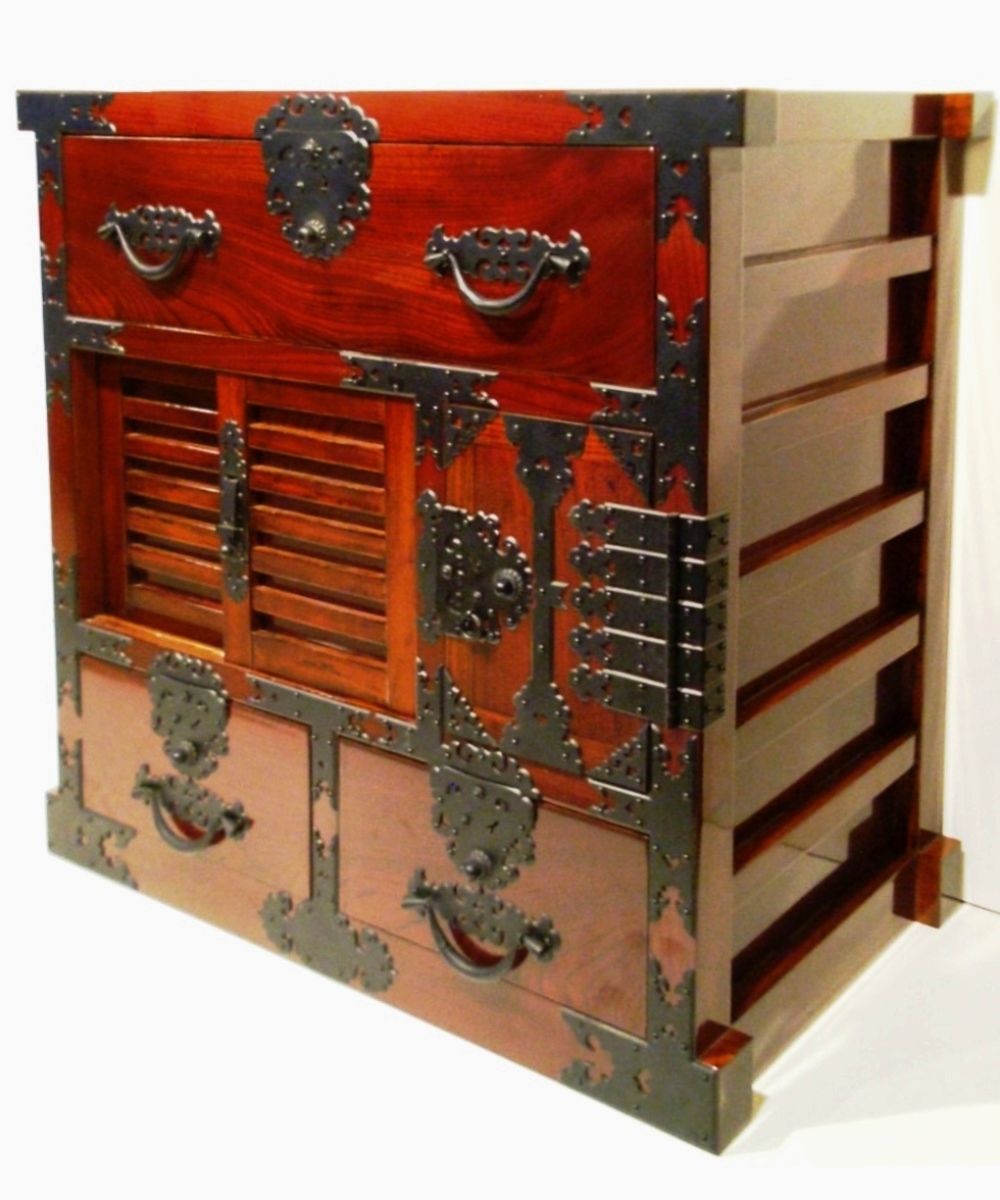 The production of Echizen chests began in the late Edo era. Zelkova, paulownia and other types of wood are processed using a unique joinery method, covered in lacquer and ornamented with metal fittings to create stately products.
Feature
Echizen Tansu are traditional Japanese chests of drawers made of Japanese zelkova or Paulownia wood and created through famous artisanal techniques in the city of Echizen. The dignified pieces feature luxurious ornamentation, including metalwork and lacquering. Echizen Tansu have a deep connection with other traditional crafts in the same vicinity—the metalwork uses Echizen blade forging techniques and the lacquering comes from Echizen lacquerware craftsmanship.
How to make
Naturally dried, raw wood is selected and famous artisanal techniques that don't require any nails or screws are applied to create the chest of drawers' frame. Different methods of applying lacquer are then used, including fuki nuri (wiped laquer) junkei nuri (highly transparent lacquer) and roiro nuri (polished lacquer). Lastly, the entire piece is wiped down with silk cloth and the metalwork is attached to complete the process.